Villa of Hope strengthens all-women executive team
The following is a front-page article by Velvet Spicer, reprinted with permission of RBJ. Copyright © 2020.

Hope Place is Villa of Hope's newest program. It started in February and was perfect to fit COVID needs. A mental health/addiction ER diversion program, Hope Place's unique way of meeting urgent needs for guests and how they adapted to COVID are a prime example of what Villa of Hope does.
While an abundance of nonprofits continue to struggle with the current economic climate and the pandemic, with many shutting their doors or forced to implement layoffs, one local human service agency is ramping up in several areas.
Based in Greece, Villa of Hope in recent months has tapped a trifecta of women leaders to lift and advance the mission of the organization, which exists to serve individuals in the area of behavioral health, workforce development, community programs, and education.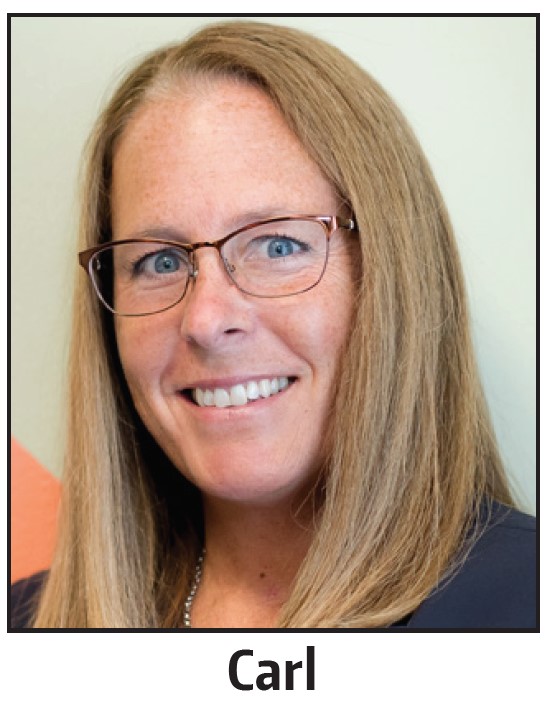 "We have had some changes on our executive leadership team and also expanded positions," said Gerianne Puskas, the Villa's chief advancement officer. "The exciting part is that the Villa has gotten to a point where we have a reputation and people are looking to come work here."
New executive team members include Chetna Chandrakala as chief financial officer, Lindsay Gozzi-Theobald as chief program officer and Wynndy Turner as chief human resource and diversity officer. The three round out an all-female executive team that also includes Christina Gullo as CEO, Carrie Carl as chief strategy officer and Michelle Lee as chief administrative officer.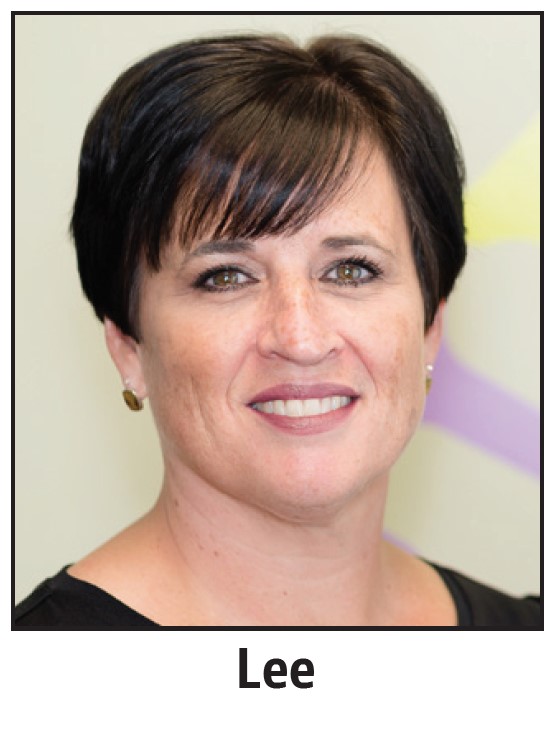 "We have brought together the experts in our community in what we do to make this 2030 Vision come to life," Puskas said, referencing a new business strategy the organization has undertaken. "And that's really important because it is bold and it is aggressive but it is what our community needs."
The Villa's 2030 Vision is to "advance human potential by transforming the social foundations of our neighbors, elevating lifelong health outcomes for our community," said CEO Gullo.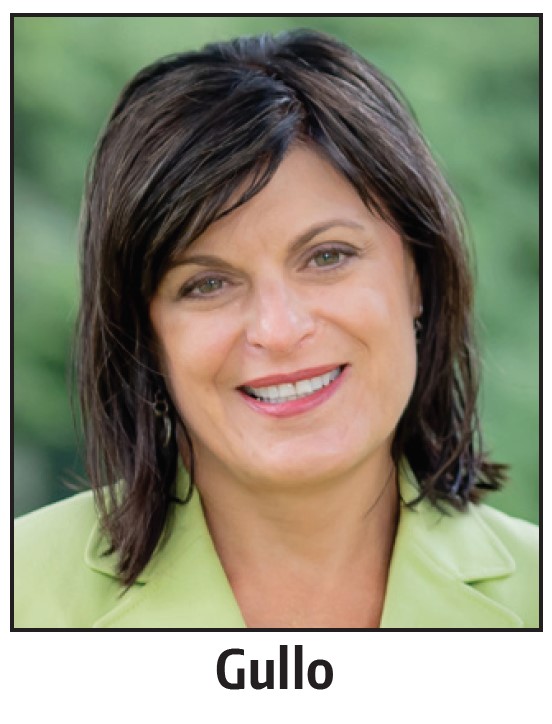 "If you live on Monroe Avenue in ZIP code 14534 you likely will live 10 years longer than if you live on Monroe Avenue in ZIP code 14618. It's just a matter of a couple of miles down the road and your life expectancy can drop or increase," Gullo said. "We want to have a measurable effect on that through addressing mental health and the social determinants of health. We have partners that help us fulfill these things."
With more than 350 staffers at two locations, one on Dewey Avenue and one on Jay Street in Water Tower Park, Villa of Hope has evolved from the orphanage once known as St. Joseph's Villa.
St. Joseph's Villa was the brainchild of the Sisters of St. Joseph in the late 1930s, when three downtown Rochester Catholic orphanages were closing as a new foster care system was being advanced. St. Joseph's Villa opened on 80 acres of gifted property in Greece in 1942.
The Sisters of St. Joseph's charge to help children become happy, responsible contributing members of the community continues to be the underpinning of the Villa's mission, although that mission has grown and broadened over time; to also include service to adults.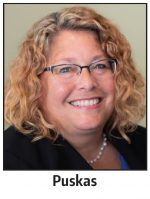 "We have evolved into a model where we are trying to keep kids and families together in their homes," Puskas said. "We serve youth and adults. We have a lot of community based services. We have a lot of outpatient services. And we really have moved very far into the behavioral health, which is mental health and substance use, field.
"So this is no longer an orphanage or anything like it," she continued. "We have moved away from residential, even though we have some programs for the most severe cases. We're focused on keeping families together."
To that end, Gozzi-Theobald said her goal as chief program officer is to expand the Villa's reach to impact the daily lives of people in the Rochester community in the most meaningful way.
"It is not only important to provide high quality services but to demonstrate a vested interest in attracting and retaining high quality staff," she said. "My job is to establish programmatic strategies to best meet the needs in the communities we serve. In addition, I oversee provision of high quality services across our communities to ensure that we are good stewards of the resources entrusted to us by the public. Our strong outcomes show the great investment of those resources."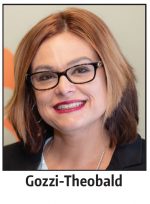 Gozzi-Theobald joined the organization in June following careers in both the nonprofit and for-profit sectors.
"I left the nonprofit sector for a few years and decided to go into a for-profit line of work. Realizing that I was missing a sense of purpose, I had to do some soul searching and find a role that aligns my skills and experience with a sense of purpose," she said of her recent move to Villa. "Villa of Hope's strong reputation in the community and my passion for helping people recover their potential and rebuilding our community led me to this role. It was their service delivery model that spoke to me, and their focus on growth during a pandemic demonstrated resilience and vision, which were key considerations in my decision to join the Villa team."
The Villa of Hope's 2030 Vision was one of the main reasons Gozzi-Theobald was attracted to the organization, she added.
"I could not miss out on the opportunity to play a role in progressing our 2030 Vision of advancing human potential by transforming the social foundations of our neighbors, elevating lifelong health outcomes for our community," she explained. "This role affords me the opportunity to apply the skills I have honed throughout my 20-year career. Every morning I look forward to getting to work and truly making a difference in the Rochester community and the lives of those we serve."
Gozzi-Theobald said her predecessor, Saarah Waleed, played a big role in building the foundation of the Villa's service delivery model.
"We have two new buildings in the works and by next summer we will be opening our Living Hope detox program and expanding our outpatient clinic to have two site locations, with the ability to serve our clients in a person-centered manner, where they are most comfortable," she said.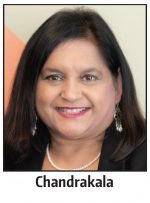 Like Gozzi-Theobald, Chandrakala previously worked in a for-profit role before joining the Villa in September. She came to the U.S. in 2006 and joined the Greater Rochester Independent Practice Association, quickly finding that without the long commute she was used to, having lived in much larger cities, she was able to get more involved in the community.
It was that community involvement, most notably on the United Way of Greater Rochester Inc. finance committee and as part of the Mental Health Association of Rochester/Monroe County Inc., that led her to Villa of Hope.
"My mindset was always 'for-profit' but I always enjoyed working for nonprofits," Chandrakala said. "A lot of my work in the community had been focused on youth because my personal feeling is that youth is our future and we need to focus on who we shape today. So when I saw what the Villa was doing for the community it was completely amazing. It opened my eyes because I knew about the Villa but I did not know so much. That was a big reason why I came to the Villa, so I could combine my professional growth with something I can do to impact the community, especially our youth."
Chandrakala said when she arrived at Villa of Hope she was impressed by the investment the organization makes in a comprehensive training structure for the entire staff.
"The reason we are successful is because we really heavily train our people. That's very important," she said. "How do you take care of those we serve? How do you handle them? Every new employee, whether it's an intern or part-time or full-timer, has to go through a comprehensive training program."
The Villa has adopted the Sanctuary Model, Chandrakala noted, which focuses on nonviolence, emotional intelligence, social learning, democracy, open communication, social responsibility, teamwork, growth and change. It is the first time in her career that she has heard of the model.
"Every staff meeting has to start with a check on your feelings. You come into the meeting and you want to ask each other one by one, how are you feeling today, what do you think the goal of our meeting is and who would you ask for help," she explained. "That creates a non-threatening environment, to begin the meeting where everyone's in the same space and everyone's there for each other. If there's anything it's out in the open and we discuss it. We are responsible for the teamwork and we accomplish our goals. That's unique."
Chandrakala said the management team at the Villa, of which there are 70 to 80, are heavily engaged without micromanaging. "It's a very organized, very structured way of leadership to provide support to the entire organization," she said. "That, with the executive leadership team — which I'm so proud is all women now — is heavily invested. They are passionate about serving and they are available."
Also exciting for Chandrakala is the organization's focus on diversity and inclusion.
"Being a woman and of color, this is the first time I'm part of an organization that openly talks about it and it makes me feel so comfortable," she said. "Although my previous organizations have always been kind to me, but this organization, the openness and willingness to learn about different cultures and the respect and acceptance is huge. I'm so happy I've made this move. It feels like my family is growing bigger now."
As chief human resource and diversity officer, Turner, in the newly created role, will be charged with looking at the Villa's foundation and its strategic initiative of diversity, equity, inclusion and belonging. Turner, who previously served as chief human resource and leadership officer for United Way, said the reason she joined the Villa was for this new position.
"The reason I came to the Villa is because of this new role, to be able to build it out and move from a 100-person organization to an almost 400-person organization," she said. "I loved United Way, had a great career there, had a phenomenal time. We did some great work together as a team and they're still doing great work."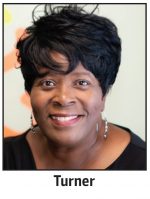 But in her new role, Turner will be helping to build the foundation on diversity and equity, what she calls a three-legged stool. The first leg of the stool will be a company-wide assessment to see how the Villa is doing on the diversity, equity and inclusion continuum.
"Where are we as an organization? How does our staff believe we are doing?" Turner said. "Because as leaders we can think it's one thing, but what do the staff believe in the programs and the departments?"
The second leg of the stool is education, Turner said.
"What strategies and initiatives can we incorporate, because as this is a strategic initiative it's really about the culture of the Villa, and how do we influence and advance the culture of the Villa in reference to diversity, equity and inclusion?" she said. "Basically, it should be in the fabric of everything we do."
Finally, from an equity lens, the Villa must look at its policies, practices and procedures. That means looking at job descriptions through an equity lens, for example, and determining what changes need to be made.
"That was the reason they opened this position to say we need a designated entity to be able to lead this initiative," she said. "But it's not just Wynndy Turner leading it, because it takes everybody to move the needle. It's not just a leadership thing, it's not just an HR thing. It's going to take the entire Villa community to become aware."
Once the organization assessment comes back, the DEI&B team will go back to each division or department and debrief on it.
"From there we're going to develop a customized diversity, equity and inclusion strategy for your business unit," Turner said. "There's no hiding. We have weekly staff meetings; one week a month will be for diversity, equity, inclusion and belonging. That's really putting a stake in the ground. This is serious and it's mandatory for staff."
Right now, the Villa's leadership team is reading "The Person You Mean to Be" by Dolly Chugh, and as part of the organization's educational initiative the team is getting together via Zoom for a 2.5-hour facilitated discussion to talk about the book and implicit bias. The team also plans to incorporate virtual learning circles on articles or Ted Talks.
Turner has a growth mindset and looks forward to partnering with local and national organizations on DEI&B work.
"I look forward to forming strategic partnerships with individuals to cross-pollinate, share information. If the Villa can be a strategic partner with an entity regarding their DE&I initiatives we welcome that," she said. "We don't do this work in a silo. You really can't if you really want to grow and develop and learn."