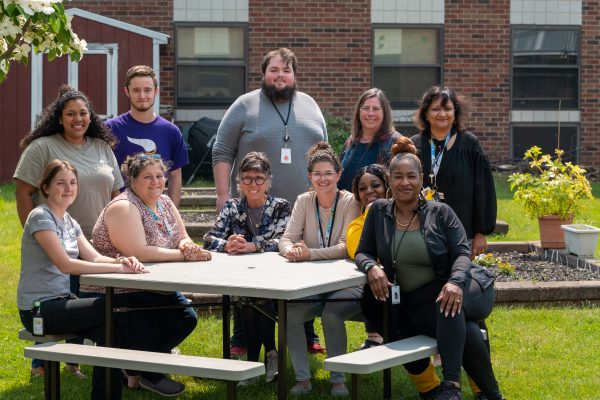 Villa of Hope School is a NYS approved private 853 school created by Chapter 853 of the Laws of 1976.
Students are supported by a highly trained staff of academic classroom teachers, teachers' assistants, social workers, psychologists, a school nurse, a support coordinator and an academic coordinator. Students who attend Villa of Hope School receive assistance in addressing their academic, social, behavioral and emotional needs.
Our school can serve up to 72 students in grades 7 through 12. Students receive specialized daily instruction to ensure that all students achieve the knowledge and skills necessary to live independently and lead self-directed lives. Many students complete graduation requirements and earn a Regents Diploma; students at Villa of Hope School also have the opportunity to earn a Regents Diploma with Advanced Distinction. More than 80% of our students go on to attend college, trade school, and/or enter the workforce or military upon graduation.
We welcome inquiries and visits. Students at Villa of Hope School are loud and proud about their school, and return to "pay it forward" to our staff and school as they celebrate success.
Contact us via email: kimberley.riccio@villaofhope.org
Click here to check out Villa Voices, our student poetry and artwork showcase!
For more info, call 585-865-1550 x 719, 8am to 3pm