Hope Notes, Thanksgiving 2020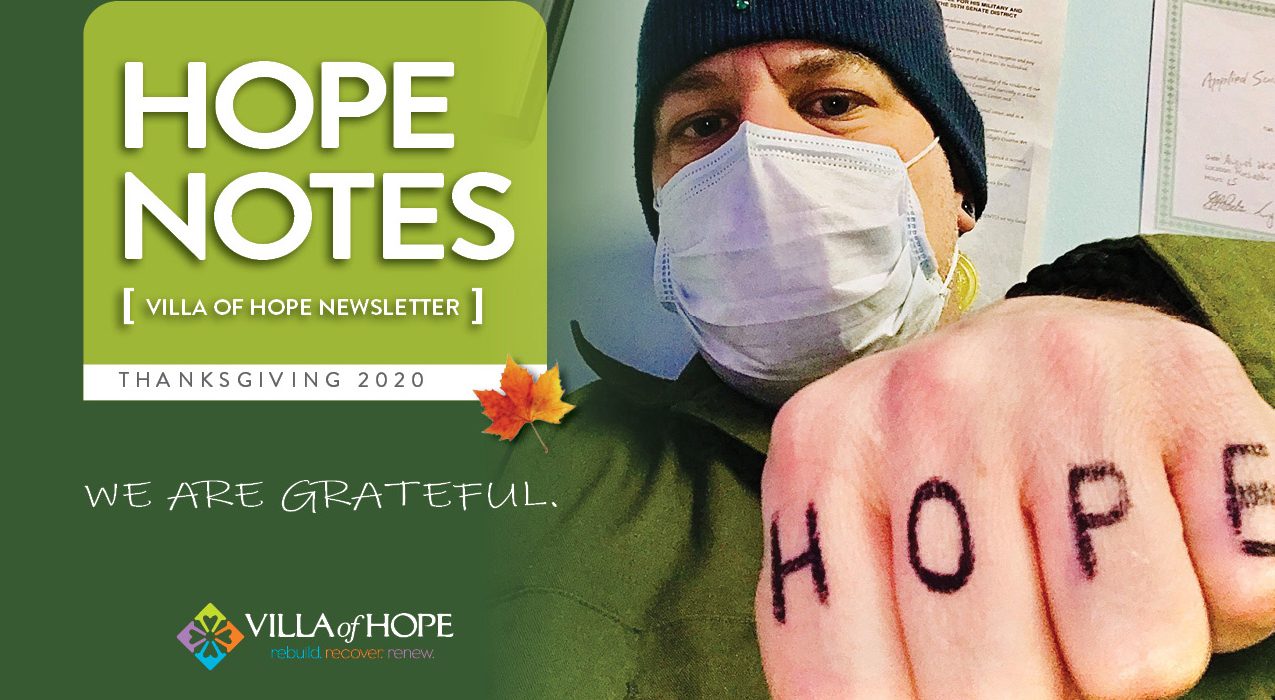 Grateful to you, our friends and champions, who have guided the Villa through a very uncertain year.
We asked youth from our School and Campus, and adults in our Clinic and Community Programs what the Villa has meant to them, and what YOUR contributions have meant. COVID-19 has been serious; but your help has been unwavering. Your generosity has been noticed, from our youngest clients, to our high school students, to those who are parents and grandparents.
You have kept the HOPE alive. Thanks to YOU, we meet needs, we calm worries, we save lives, and we serve greater numbers in our community every year.
HAPPY THANKSGIVING!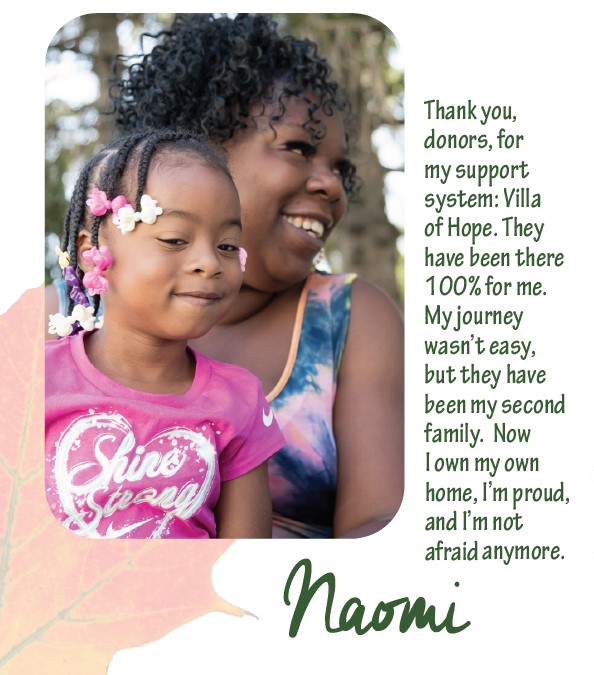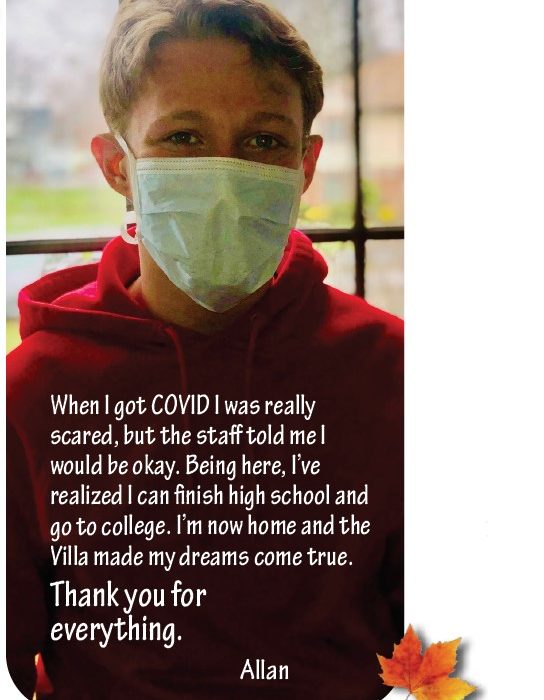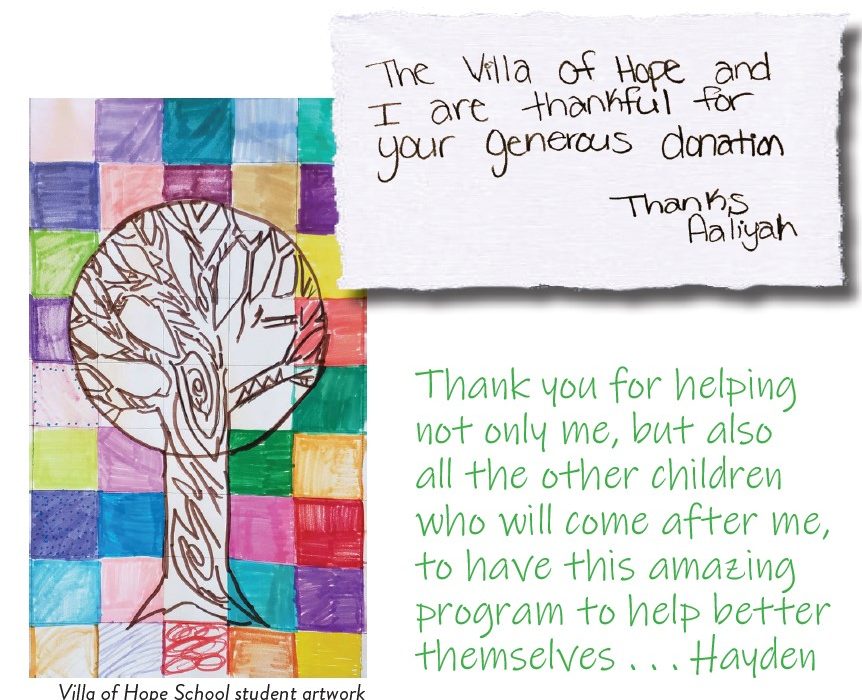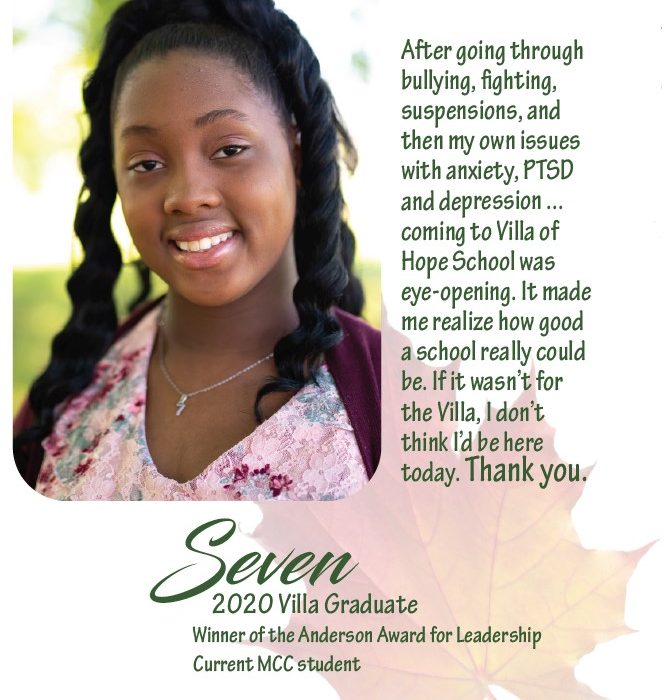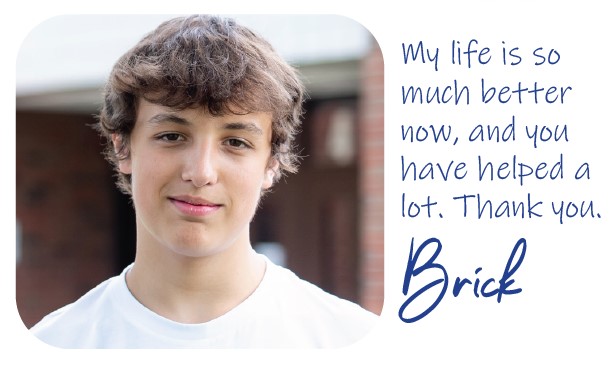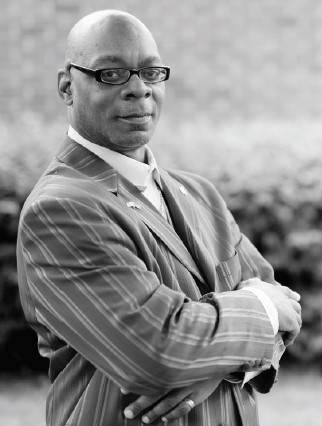 After being incarcerated for 30 years, it was the Villa's Workforce Development Program that gave me the encouragement to branch out and try new things. It has helped me to think positively and creatively.
Thank you.
Chris
2020 – 2021
BOARD OF DIRECTORS
Dawn DePerrior, Board Chair
Carrie Fuller Spencer, Vice Chair
Michael Burns, Secretary
Don Barone
Christopher Bell
Andrew Bodewes
Erick G. Bond, Sr.
Korey Brown
Adam Chodak
Ted Cordes
Dean Dennison
Richard Downs
John Horvath
Curtis Johnson
David Krusch, M.D.
John Loury
Thomas K. McInerny, M.D.
Gail Morelle
Michael Osborn
Marisol Ramos-Lopez
Terri Snider
Dawn Sullivan
John Treahy
David Vogt
Nancy Wilkes
Ex Officio:
Christina Gullo
2020 – 2021
YOUNG PROFESSIONALS
BOARD OF DIRECTORS
Lauren Dlugosh, Board Chair
Ke'Shara Webb, Vice Chair
Kayla Wheeler, Secretary
Samantha Smith,
Communications Chair
Nick Engels
Patrick Ferrell
Dominick LaPenna
Robert Yawman