Our very own Prevention team members, Stephanie Dawson and Aimee Fedele, have joined forces with HPDICE (Hilton Parma Drug Intervention & Community Education), a community coalition that works to reduce the use/misuse/abuse of drugs and alcohol through prevention education.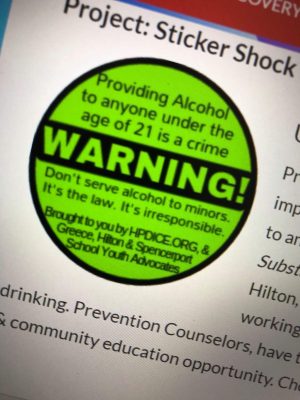 HPDICE was founded in October, 2014 is the 1st and ONLY Community Coalition on the west side of Monroe County in New York. While the HPDICE primary objective is to raise awareness about Substance Use Disorder (SUD) and the stigma that overshadows it, tracking trends, data, education and other alcohol and drug substance related information is also a focus.
Villa of Hope is proud to be collaborating with HPDICE, the Greece and Spencerport School Districts, and youth advocates to implement "Project Sticker Shock," a public information campaign to educate and enforce the underage drinking laws. This campaign focuses on those individuals who legally purchase alcoholic beverages, then supply them to minors. The campaign consists of 2×2 stickers provided by HPDICE, that are adhered to alcohol products by youth advocates. The youth advocates from the Villa worked with local businesses such as the Mobil gas station on Latta Rd. and Island Cottage Rd.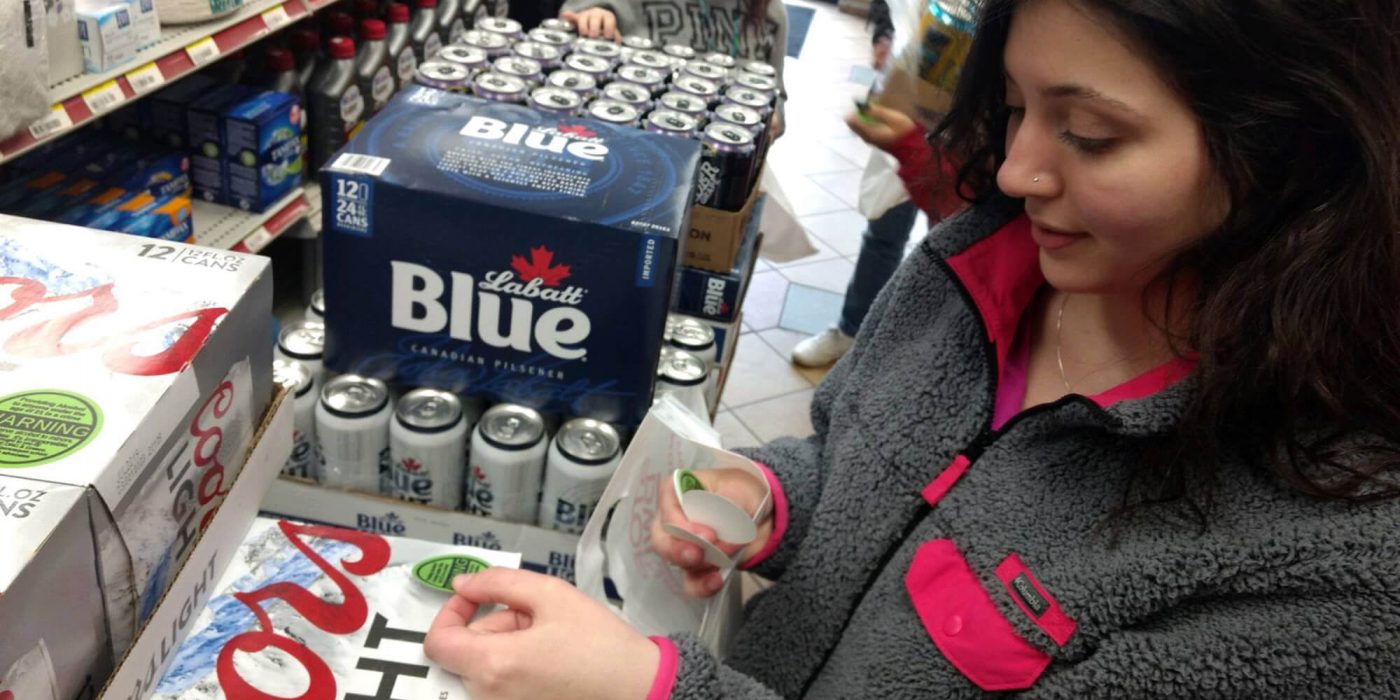 Bill O'Dell, the store manager, is a Villa alumnus, a resident from 1982-1983, and he says his experiences at the Villa changed his life for the better. (He is pictured below with Stephanie and Aimee, and also in a group shot with our youth). He gave our youth a warm welcome, and bought them pizza and refreshments. He was happy to partner with Villa of Hope and HPDICE to provide the organizations and the youth with an opportunity to spread awareness and education in the community, on underage drinking.