Adam Pettinella tells his story of why our Annual Tournament of Hope is "more than just golf."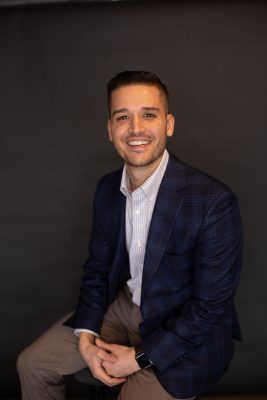 Adam was looking for a meaningful way to get involved within his community and grow his network. When his colleague, Mark Battaglia, referred him to the Villa, it checked those boxes for him.
"The Villa of Hope gives children and young adults, who are set up in tough situations, a chance at having a healthy and successful life. They provide services that make the community a better place to live and work in," said Adam, "I knew this was something that I could get behind and fully support and after my first introduction with Villa staff and board members, I knew this organization was special."
Adam Pettinella is a CPA at RDG and Partners CPAs living in Rochester with his wife and two kids. He attended St. John Fisher College where he played baseball for four years and earned his MBA.
Adam has been involved with the Villa since he started on the Young Professionals Board in 2017. Soon after he transitioned to the Agency Advancement Committee for a year and now has been sitting on the Golf Committee for the past four years. Adam's firm, RDG and Partners, has also been a generous sponsor of the Portraits of Hope Gala.
Adam enjoys the Tournament of Hope because of the uniqueness it brings with different stations set up at the holes like trivia, poker, and more. "Our tournament is more than just golf. It's a chance to network, learn about the Villa, get to know staff, play some games, and of course golf," said Adam.
For more information on our Tournament of Hope, please click this link and visit the event page.