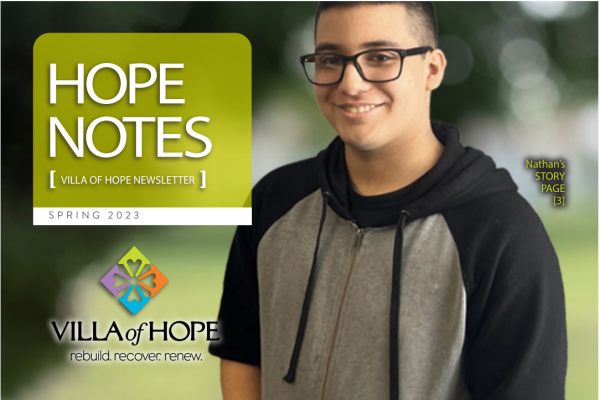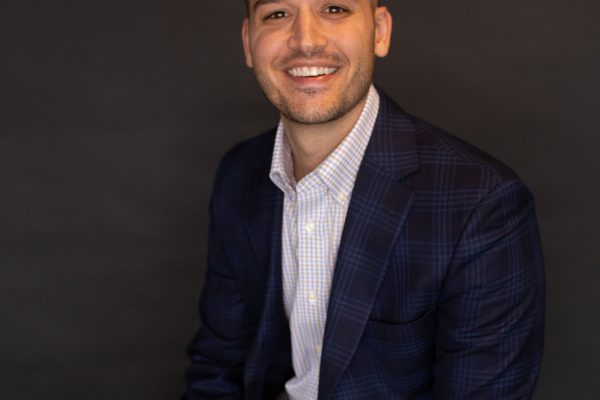 Adam Pettinella tells his story of why our Annual Tournament of Hope is "more than just golf."
Adam was looking for a meaningful way to get involved within his community and grow his network. When his colleague, Mark Battaglia, referred him to the Villa, it checked those boxes for him. "The Villa of Hope gives children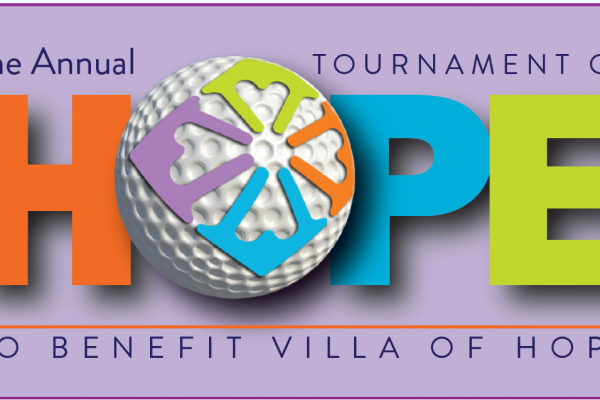 Erick Bond supports Villa of Hope Annual Tournament of Hope
Erick Bond is the President of Bond Benefit Consulting right here in Rochester. He finds himself quite busy enjoying his time with his four kids and dog, outside, downhill skiing, and keeping up as a lifelong tuba player. Erick still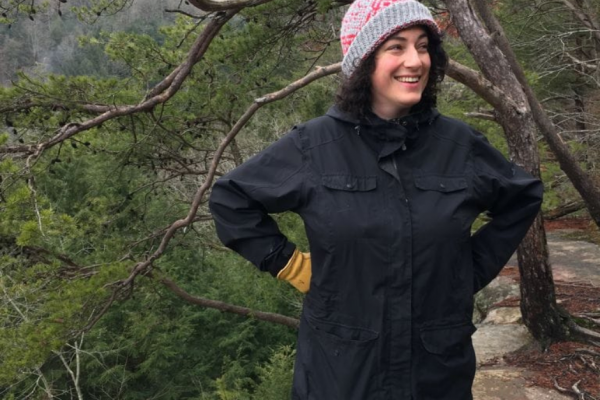 Why our Staff Loves working at Villa of Hope
What is your name? Elizabeth Leykin, LMSW. Also know as "Lizzie" What is your role here at the Villa? Clinical Supervisor How long have you worked here? Can you tell us more about your role and background? I've worked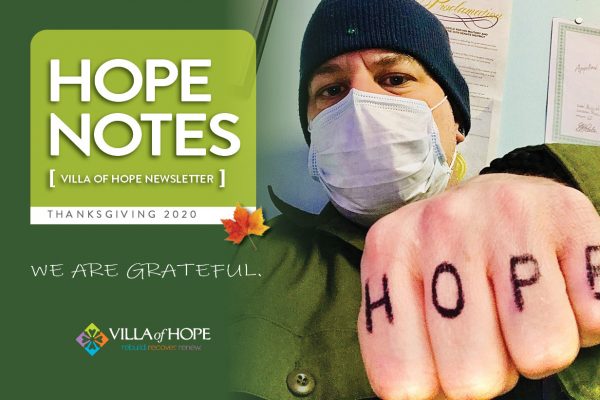 Hope Notes, Thanksgiving 2020
We are grateful . . . We asked youth from our School and Campus, and adults in our Clinic and Community Programs what the Villa has meant to them, and what YOUR contributions have meant.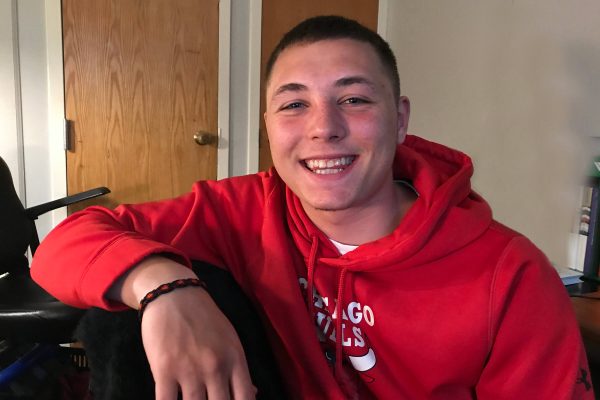 Hope Notes Online, Winter/Spring 2020
For those members of our community who have needed desperately to talk to someone during this crisis, the Villa has been there in NEW ways.