Villa of Hope is continuing to meet community needs through the construction of The Steven Center for Behavioral Health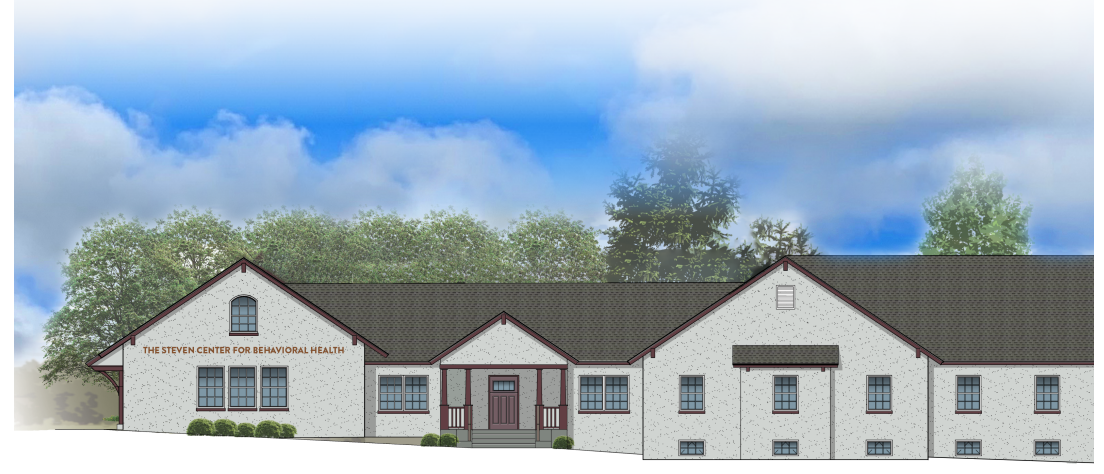 Our country is experiencing a mental health crisis. With recent traumatic events and COVID over the last two years, people across the country are struggling to maintain positive mental health. Below, is information and data to show that we are currently experiencing a mental health crisis in Rochester and nationwide.
We need your support to meet the needs of our community and we would love for you to join us to advocate for the life-changing services that the Villa provides to all individuals and families.
Thank you to those who have supported the renovations and additions to The Steven Center for Behavioral Health!
Waldron Rise Foundation
Rob Luken
Christina Gullo & John Mueller
Don Reeves
Catherine & Vinnie Orlandini
Marcia & Mark Siewert
Anonymous
Mary Anne Palermo
MEG's Gift
The demand for mental health services has increased by 83% in the past year.
Mental Health emergencies (i.e. hospitalizations) for children and young adults have increased by 35% and are continuing to grow.
Youth suicide rates have increased in Rochester and nationwide.
20% of high school students reported serious thoughts of suicide and 9% have attempted to take their lives.
Suicide is the 2nd leading cause of death of youth between the ages of 15-25. This is the highest rate ever and is closing in on being the 1st leading cause of death.
The Steven Center for Behavioral Health is our second Integrated Outpatient Clinic that and will be located on our Greece Campus, coming in early 2023. This clinic will be able to provide treatment uniquely customized to the individual client by our licensed therapists. For mental health concerns, our goal is to assist patients and families with understanding and managing issues such as PTSD, ADHD, mood disorders, psychotic disorders, substance abuse, and disruptive disorders. We offer evaluation and treatment for children, individuals, and families, which include, medication management, group therapy, cognitive behavioral therapy, and psychological testing. For substance use disorders, we provide family, individual, and group therapy, as well as, Medication Assisted Therapy (MAT) and relapse prevention, in an outpatient setting. This clinic will be an extension of the continuum of care that we offer with all of our trauma-informed services.
Villa of Hope (VOH) has treated children, youth, adults, and families with complex challenges for over 80 years, and currently provides direct services to over 4,500 each year.
Due to our current limited capacity, the waitlist is 8-12 weeks long. We need to serve those in need immediately, and the completion of this project will expand capacity to meet the community's demand.
We are anticipating the growing needs of the community and are striving to continue to provide hope for those individuals who are struggling with mental health and substance use disorder.
Currently, our outpatient mental health clinic on Jay Street in the City of Rochester receives 30-50 referrals each week (nearly doubled from pre-pandemic referrals) for mental health services.
This facility on our Greece, NY campus will provide continuity of care to those we serve and will meet the community needs closer to the Western community of Monroe County. The Center will integrate with our programs located on campus, including:
Living Hope Treatment Center
Substance use residential rehab services (LIFE Residential Program)
Special Education School (serving up to 112 students)
If you have any questions on how you can make an impact within our Villa of Hope community or provide hope, please contact:
Catherine Amico-Orlandini
Major Gifts Officer
Catherine.orlandini@villaofhope.org
585-329-3281