Villa of Hope Wins a Coveted Alliance Commitments Award!
In Indianapolis, Indiana last week, at the Alliance National Conference, six Villa staff members and two members of the Villa's Board of Directors were on hand for the good news: the Villa had won a national award! The "Commitments Award" from the Alliance for Strong Families and Communities recognizes organizations that exemplify the best of the sector through mastery of the Alliance's Commitments of High-Impact Nonprofit Organizations and achievement of lasting change with children, families, adults, and communities.
The video above was assembled and edited by the Alliance, with footage the Villa provided! Video was captured by our youth in our Work Based Learning program.
"It is an honor for the Alliance for Strong Families and Communities to recognize Villa of Hope with this year's Alliance Commitments Award for Innovating with Enterprise," said Susan Dreyfus, president and CEO of the Alliance. "Villa of Hope is a shining example of how community-based organizations must continue to adapt to stay relevant and provide the highest quality of support to children, adults, and families."
This award was granted for the Villa's creation of our Behavioral Health Clinic. In 2015, the Greater Rochester Health Foundation published a community needs assessment that highlighted a lengthened wait (8-12 weeks) for children to access mental health services. Knowing we had the expertise to help fill this gap in service accessibility, the Villa set forth a plan to open an outpatient clinic to decrease wait times to no more than 72 hours.
It is a fact that, often, adolescents are in need of more than one type of treatment; and so the concept of a co-located mental health and chemical dependency treatment clinic was born. At the time, it was the only one of its kind in the greater Rochester area. Through our recent work, we have obtained an integrated license and this is the only licensed, integrated clinic in our area specializing in child and adolescent treatment while treating adults as well.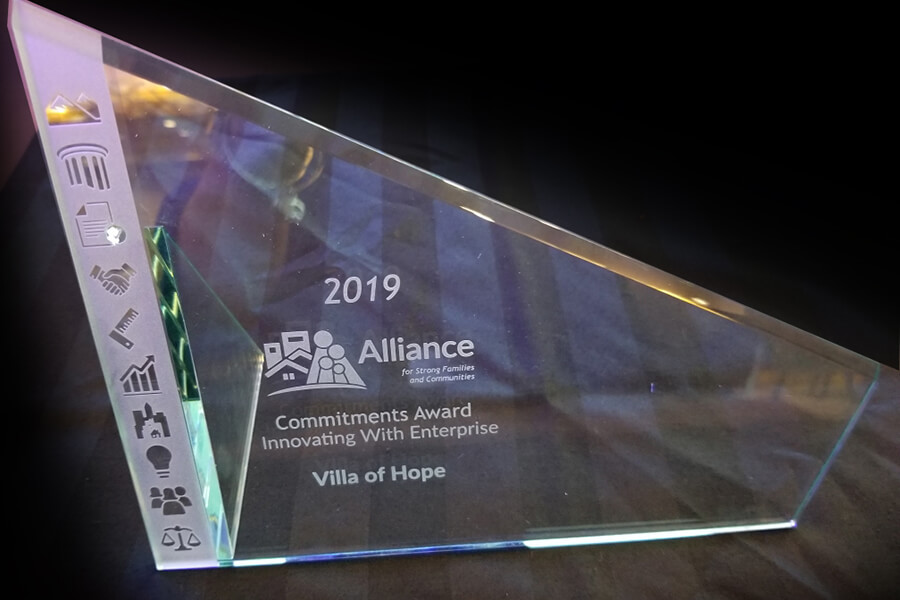 Our Behavioral Health Clinic has expanded four times in the last four years, in keeping with community need. This award for "Innovating with Enterprise" signifies how the Villa struck out boldly into this new and uncharted territory, with serving the community and saving lives as our goal. The Villa's success with this venture has led to us being more open to new business lines, including a new detox center, our True North programming, and moving into shared services agreements to help smaller agencies in our area.
The Villa's growth would not have been considered without our Executive Leadership Team becoming comfortable with this uncertainty, learning how to lead ourselves and others through it and to push toward our vision. Our need for the clinic to be self-supporting led to a high-accountability, high-support model of productivity that has been implemented across the agency. Under this model, all staff are attentive to their performance objectives, the needs of our clients and are good stewards of our resources.
The staff on hand for the awards presentation at the National Conference last week were President/CEO, Christina Gullo; Chief Program Officer, Saarah Waleed; Chief Strategy Officer, Carrie Carl; Chief Advancement Officer, Gerianne Puskas; Director of Family Services, Megan O'Donnell; and Assistant Director of Residential Services, Jodi Walker.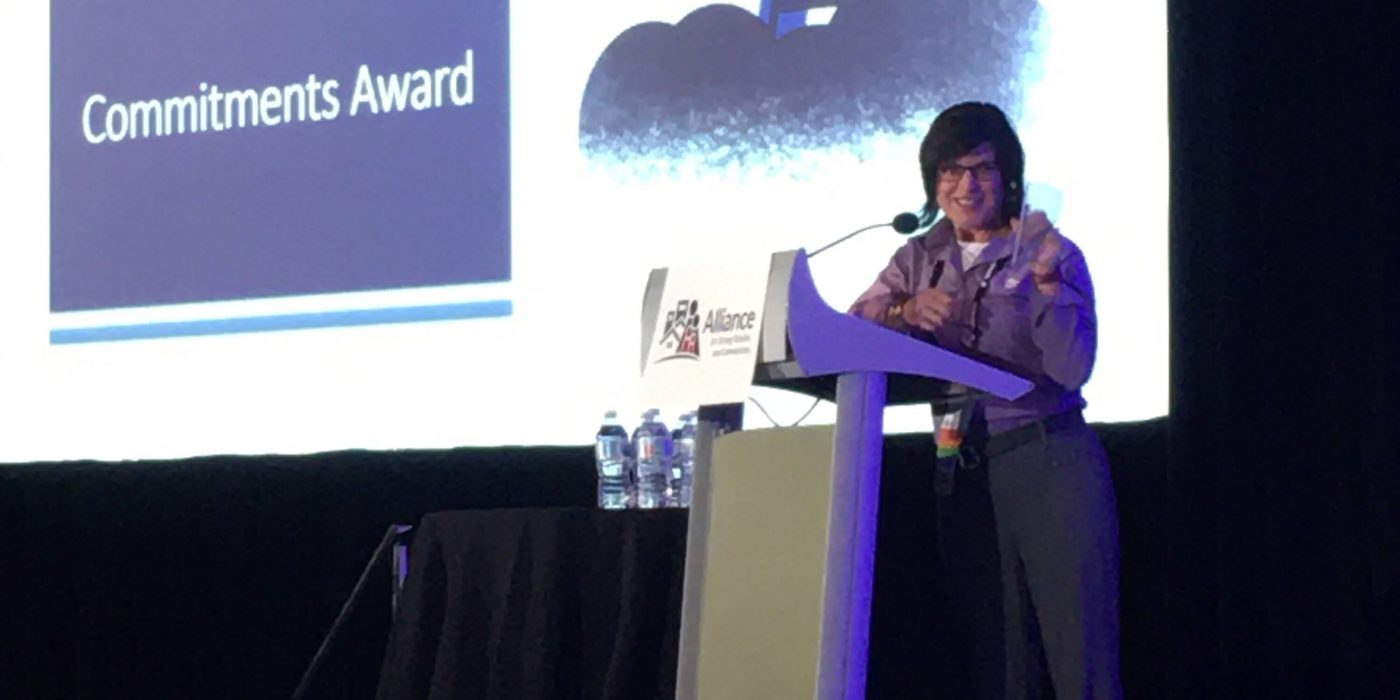 The Alliance for Strong Families and Communities is a strategic action network of thousands of committed social sector leaders who through their excellence, distinction, and influence are working to achieve a healthy and equitable society. The Alliance serves as an incubator for learning and innovation to generate new solutions to the toughest problems and aggregate the very best sector knowledge. They accelerate change through dynamic leadership development and collective actions to ensure policies and systems provide equal access and opportunity for all people in our nation to reach their fullest potential through improvements in health and well-being, educational success, economic opportunity, and safety and security.