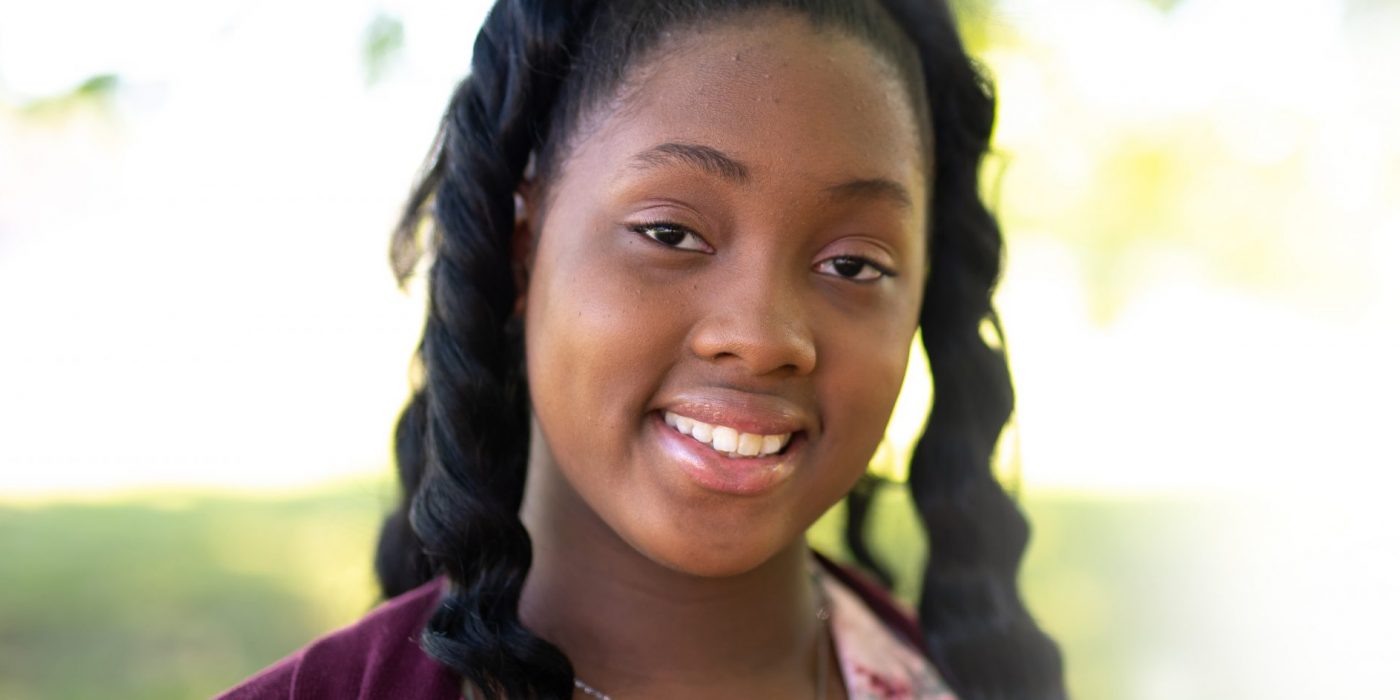 In the 4 years that Seven attended Villa of Hope School, she could be seen often comforting friends, and reaching out to her fellow students. She was an encouragement to many, and was universally accepting of others; a natural counselor and a role model. Her peers felt that with her, there was always a "no judgement zone." For that reason, she was the recipient of the Anderson Award for Leadership at the Villa graduation ceremony in 2020.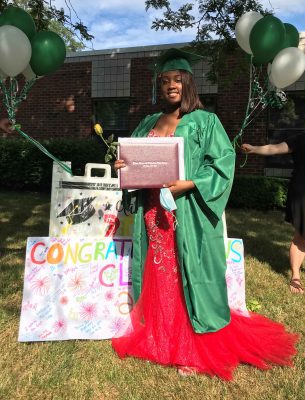 Prior to coming to Villa of Hope School, Seven had experienced childhood trauma, and resulting PTSD; then in middle school, bullying, trouble with relationships, fighting and suspensions. In addition, a diagnosis of Reflex Neurovascular Dystrophy presented physical problems she struggled to deal with.
"I had a hard time with my previous school, getting bullied if I did attend class and try to succeed; so I stopped attending class, and made some bad decisions.
"I ended up at the Villa. When I got to the Villa School, it was eye-opening, because I realized how good a school could really be. I had never had that before. And they saved me from a very dangerous path. Honestly, if it wasn't for the Villa, I'd probably no longer be alive today."
She thrived in an environment with Open Communication, and smaller classrooms, where she got help and guidance with her homework, and staying focused, staying in class. She made some good friends with students first, and then truly bonded with her social worker and her psychologist. She found she had skills in negotiating and problem-solving, and that she internalized the lessons learned from those who counseled her. Soon, she was helping others. "I seemed to be the one people would come to to solve conflicts," she said, "and I got very good at helping people calm down."
"My life improved during my attendance at Villa of Hope School, because I had support, and someone always to listen to me. The Villa helped me find the strengths I didn't even know I had."
And the Villa has shaped her future goals. "I learned a lot of skills as a youth at the Villa; and now that I'm an adult, I still carry them with me. The Sanctuary Model is something I will always remember, and that I can be a support to others. " She has a goal of becoming an RN, someday buying houses and turning them into homeless shelters; and staying involved in local politics. "Maybe someday I will be Rochester's Mayor, myself!"