"Be careful whom you trust, Sargent. The people you know can hurt you the most." This quote resonates with Nathan, a 17-year-old senior at Villa of Hope School.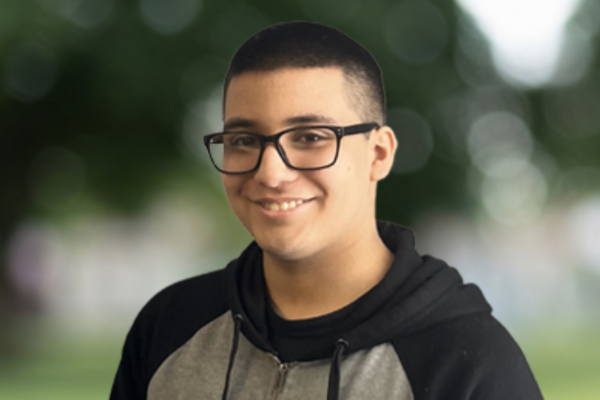 Nathan shares the story of his experience at Villa of Hope School, and how "trust" has stood out to him the most.
Villa of Hope School is no stranger to Nathan's family. Jaylene, Nathan's mom, attended Villa of Hope in 1993 and lived on campus for a year. "Villa of Hope allowed me the time and space to process my thoughts," Jaylene stated. Growing up in Livingston County to a single mother, Jaylene's family did not have many resources to turn to. She grew up in a school district that combined four towns, and many parents of the children who attended that school worked there.
Jaylene remembers how thankful she was when Villa of Hope was that option. "I felt like I came to a place where I wasn't judged. People understood me, and the school provided the counseling I needed to work through." Jaylene eventually transitioned back to her home school, where she did well academically, but home life still was not a supportive place. Jaylene ended up dropping out of school, getting married, and moving down south to try to make a home for her growing family. Jaylene moved back to New York and rebuilt her life. She focused on doing what was best for her children and herself by getting the resources she needed to focus on her recovery from trauma.
Jaylene shares memories of Nathan as a young boy. He was always active, loved the military, and, more so, loved to do things to see what reaction he would get. Nathan's ability to do things "big" grew as he hit middle school. He started to act out in ways that were deemed unfavorable to the school. "I feel hard and hate to see others hurting. I want to make their pain go away." While Nathan describes this as an act of heroism, he also knows that this comes with consequences.
Nathan also talks about how he loved school. He always did well academically and loved the repetitive, scheduled activities. He also loved to figure out how things operated and fit together; Nathan loves working with his hands. However, due to his inability to regulate himself to what his home school considered appropriate behaviors, he attended school in a self-contained class. This led to increased behaviors and eventually led to his last option of out-of-school placement or expulsion from school.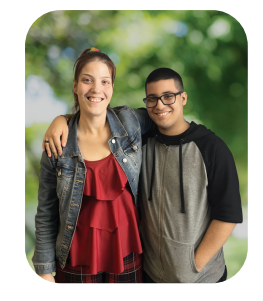 Nathan and his mom took a tour of Villa of Hope School, and he immediately felt this was a school to be trusted. "I immediately walked in and saw the amount of support that was given to each child and knew that is what I needed." Nathan started to build rapport with the staff, which eventually became mutual respect. "I eventually stopped acting out so much. He received respect from day one, and he wanted to give the same respect back to his teachers that they have shown me. "I can't explain it, but it was almost as if I didn't want to disappoint the people helping me the most." Since having the proper social, emotional, and mental health support in place, Nathan has flourished academically. He has been able to have access to things like Villa of Hope's Work Based Learning program, where he was able to work at Goodwill.
Nathan tells a time when he first came to Villa three (3) years ago; he wore a facemask, was fully hooded, and tried to cover his whole body as a way to keep to himself. Today as a senior, Nathan is now the school mascot, full of personality, and graduating. "I am still amazed to see how far Nathan has come in such a short time," Jaylene shares. Nathan is set to graduate in June and was awarded a scholarship through the Work Based Learning Program to go into a welding program this fall. "I cannot compare the amount of support and trust I received at Villa to any other place I've been. These people get me and understand me. I love coming to school every day and will miss it when I graduate."