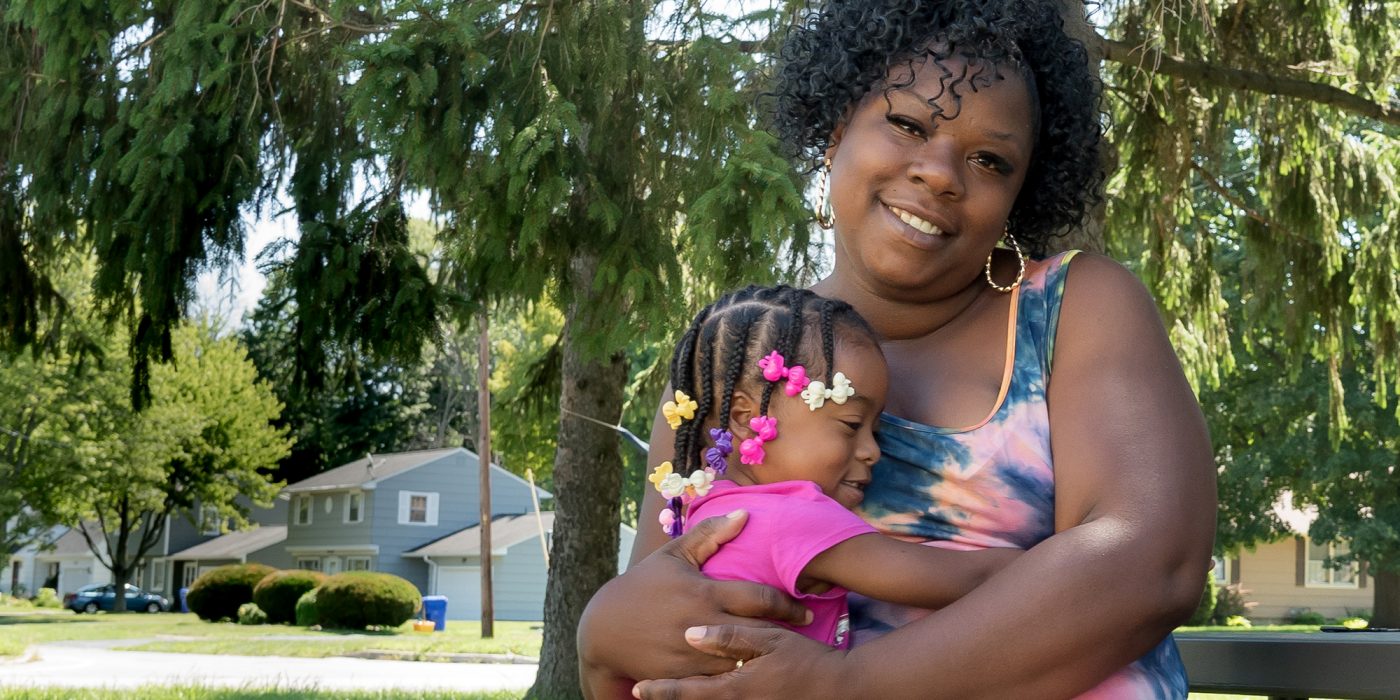 Naomi will tell you herself that her journey was not easy. A young single mother with a learning disability, she struggled to make ends meet for her children, against a system that at times was overwhelming. Anxiety and difficulty in trusting others sometimes made it difficult for her to leave the house. She feared for her family's stability. She feared being unable to pay bills each month; and longed for peace of mind and independence.
It was a Villa Care Manager 5 years ago who stepped in and made her comfortable; helped her to see that she could have a whole team, at the Villa, behind her. It was as if the sun broke through a cold winter sky. "I was not afraid anymore," she says, "and they simplified problems into steps I could accomplish at my own pace."
The kindness and the help Naomi received; she never forgot it. She pays it forward everyday.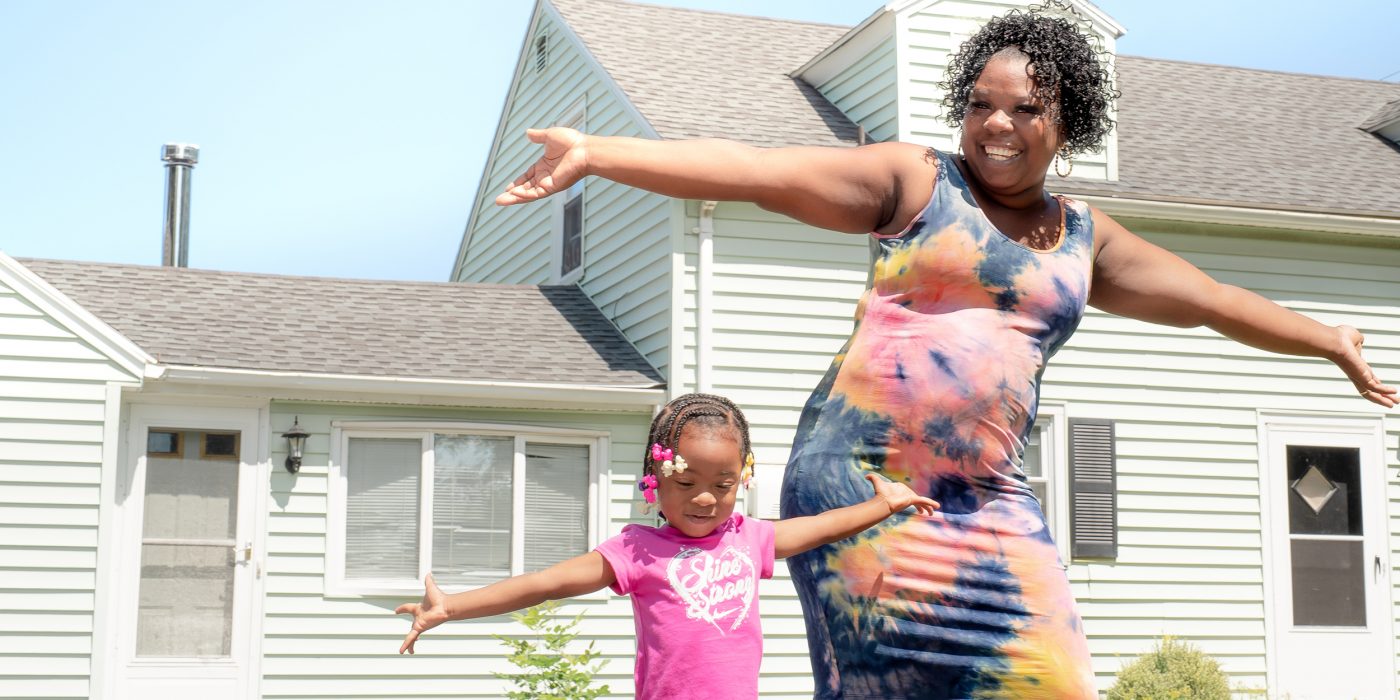 Under clear blue skies today, Naomi poses proudly in front of her home. A home that she owns! She is a mother of 4 – three sons and a little daughter – but there is always room for more under her roof! Her household is always buzzing with activity, and her nuclear family is joined by two young nieces, who otherwise would have ended up in the foster care system, as well as Naomi's mother who requires medical home care. Owning this well-run home was always Naomi's dream, and was the peace of mind attainable with help from the Villa of Hope Adult Health Homes program.
"The Villa has always been 100% behind me," Naomi says. "They're a supportive system, the pat on the back for me when I most needed it. They're my second family."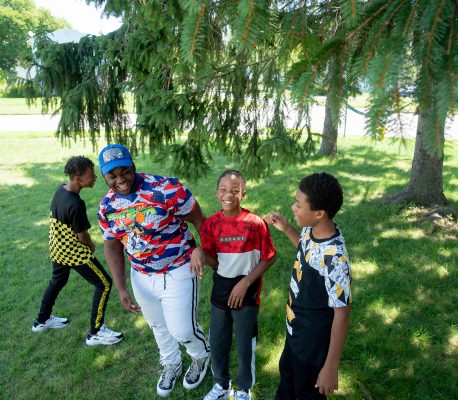 When her mother needed daily living assistance, it was the Villa that located a care organization so that Naomi could coordinate aide services and supports, to serve her Mom in their own home. And it was the Villa that connected her with the First-time Home-buyer Program. Naomi built her credit, and saved for a down-payment on a house. At the age of 29, she became a proud homeowner.
"Naomi is amazing," says Linda Kausch, her Villa Care Manager. "She is strong, focused and intelligent, and I am simply her support."
Naomi's spacious 5-bedroom home is a haven for her own children and her extended family. There is a big yard, big trees, and a picnic table; and lots of smiles.
"The people I've worked with at the Villa are patient and polite," Naomi says, "and they have motivated me to become who I am now. They always tell me to take my time, and that I'm doing a great job.
"I would recommend the Villa to anyone!"