In 2016, Jeff did not know if high school graduation would ever be possible for him.
Diagnosed with OCD, anxiety disorder, and depression at age 16, he struggled, while his parents searched for answers and tried to find a path forward. He went from being mistreated and alone in his previous school to almost reaching his breaking point. Jeff spoke of ending his life. His mother spent long, sleepless nights crying on the floor outside of his bedroom door, which was required to be cracked at all times, so that she could keep watch. She was unable to go to work, unable to do anything but focus on his safety and remind him to hold on, telling him that his life has purpose.
Prayers and diligent advocacy guided the family to the Villa of Hope School, where an experienced team got involved in his treatment and education.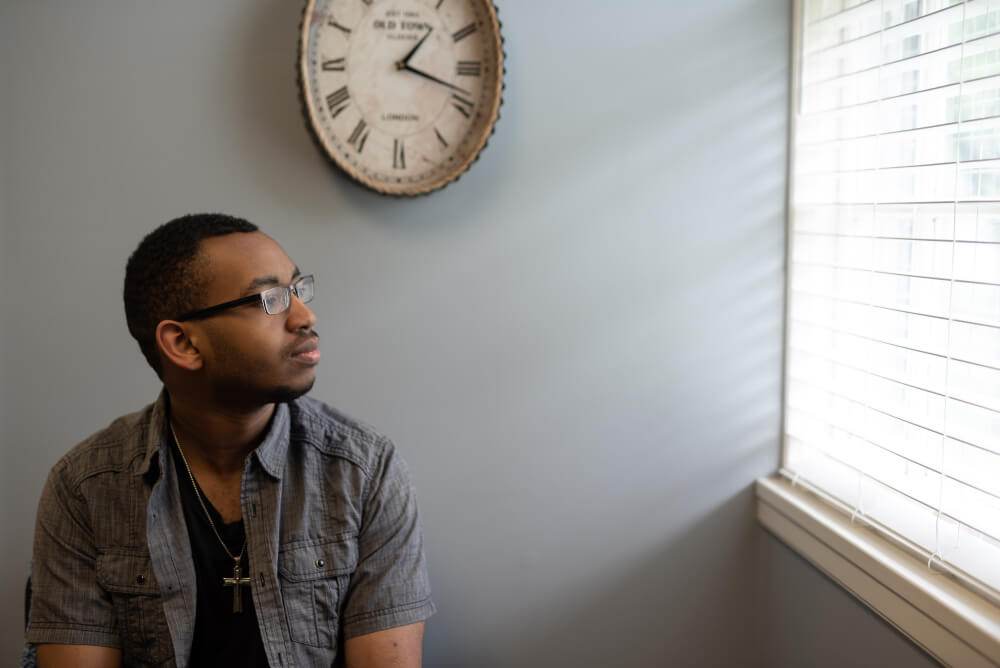 Jeff's mom, Cynthia, often chronicled his journey on Facebook during the years that followed:
March 25, 2018
Every now and then someone genuinely asks how my son is doing. That means so much to me. Jeff is having a stunning year. He's taking a horticulture class at Villa of Hope School and ran his own booth at an expo last week. He is our walking, living, breathing MIRACLE teenager and I thank God for his continued progress. He's getting stronger and more confident day by day . . . .
December 18, 2018
When students teased him and school got tougher, he wanted to quit, throw in the towel and give up on life, but God showed him a better way. Yes, life throws you low points, but it's what you do with them that shapes the future. Push yourself. Get up and make a difference for someone else. Well, with help from the Villa's Work Based Learning program this fall, Jeff created an online store and website to inspire other kids who are coping with similar things. He designed t-shirts, hoodies and mugs with quotes kids can relate to. It's called http://InspirationbyJB.com and it helps him share his life lessons with others. Jeff did his absolute best on his new website, and we couldn't ask for anything more. Bravo, Jeff . . . .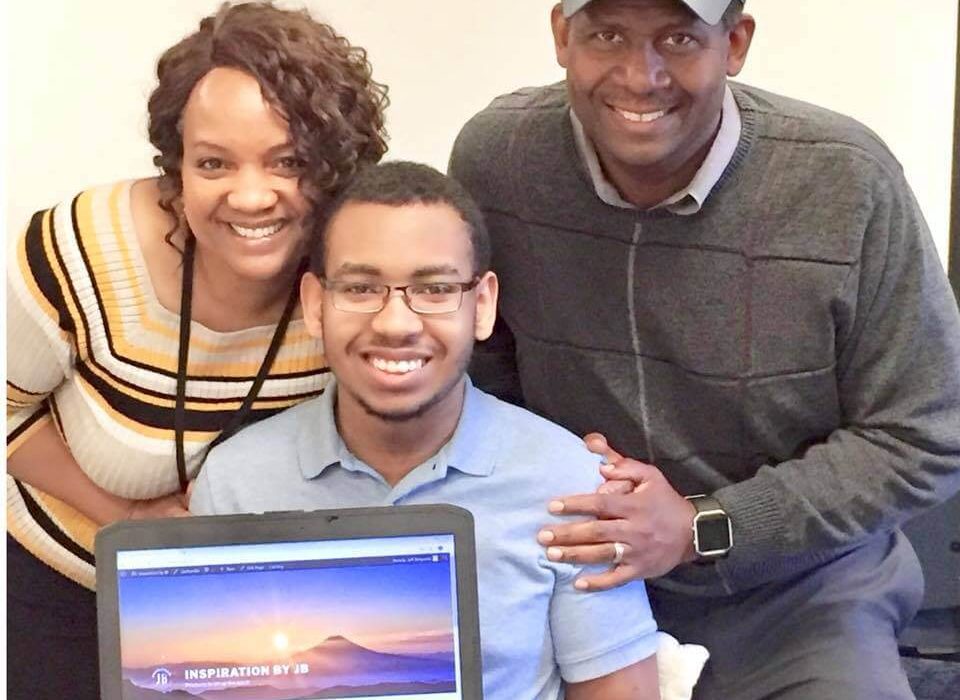 Jan. 21, 2019
There is no shame in getting essential services for people who need the support, then rolling up your sleeves and getting in with them for the long haul. Lord knows people sometimes need a shoulder to lean on. It's called saving lives. That's what our church and the Villa of Hope School did for my son. I call it Saving Jeff . . . .
If you can't fly then run, if you can't run then walk, if you can't walk then crawl, but whatever you do you have to keep moving forward.
Jeff grew up admiring Dr. King's sayings. Would you believe? This week, our son, who wondered if he ever could finish high school, will graduate with his Regents diploma!! Jeff never gave up despite the temptation to quit. He will be the only graduate in a small ceremony with his team at the Villa of Hope School, but believe me, this is an extraordinary milestone for him . . . .
Jan. 25, 2019
Our son just graduated from high school today, something he never thought he would do!!! #Classof2019