2022 Tournament of Hope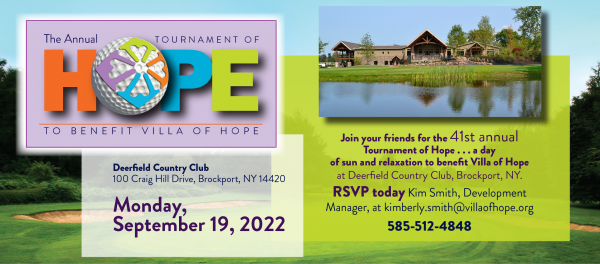 Please join us for our 41st Tournament of Hope on September 19, 2022. To learn more about our annual event, Click here for more information!
Portraits of Hope Gala 2022
Our 2022 Portraits of Hope Gala was a huge success- thank you to our generous donors, community partners, and Villa friends & family for helping us reach our fundraising goal.
Contributions from this year's gala will provide life- changing opportunities for families and individuals to find hope, recover and rebuild their lives.